It was on my post about the creative things I want to make sure I work in this year, but completely unplanned was the sudden pile over overripe bananas I had on my counter.
And you know, when life gives you bananas, you make banana bread!
This recipe has been in my family a very long time. My great-grandfather who I talked about on my other blog was quite a guy. And this banana bread was one of his favorites. I have been making it before I had children and since, all four of them have taken turns sitting on the counter helping make a batch or two. Incidentally, I make four mini-loaves out of one batch of batter. Then you have some for sharing and a slice is nice and small for the kids to handle.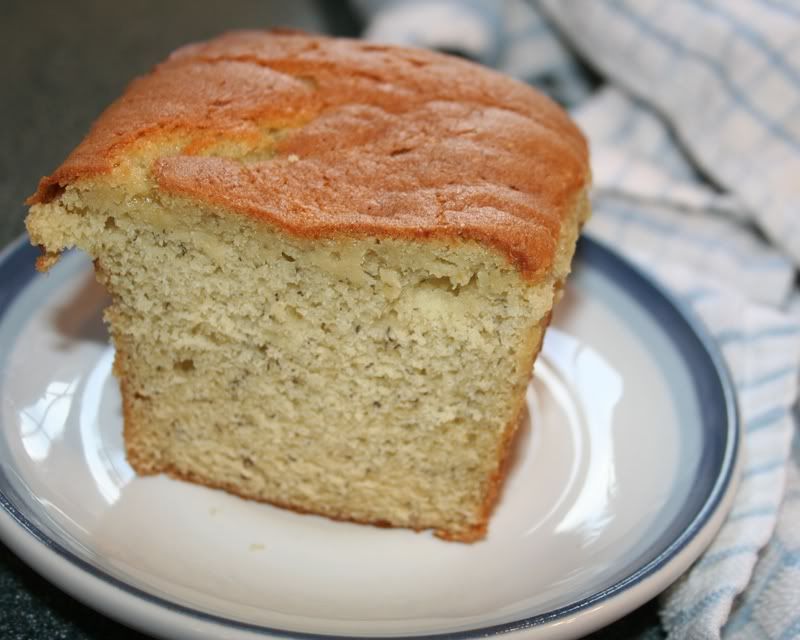 Grandpa Ernie's Banana Bread
2 1/2 C. flour
1 2/3 C. sugar
1 1/4 tsp. baking soda
1 1/4 tsp. baking powder
1 tsp. salt
2/3 C. shortening (I use butter flavor Crisco)
2/3 C. buttermilk
1 1/4 C. mashed, ripe bananas (this is usually about 2 1/2 bananas)
2 large eggs
2/3 C. chopped nuts (optional)
In large bowl, sift flour, sugar, soda, baking powder, and salt. Mix well. Add shortening, buttermilk, bananas, eggs and nuts. Grease well two 9×5-inch bread loaf pans or 4 5×3-inch loaf pans. Bake at 350 for 40-50 minutes. Test for doneness by inserting a toothpick in the center, if it comes out clean, loaf is done. (To ensure even baking, place all loaf pans on a cookie sheet instead of directly on oven rack)
Remove from oven, place on cooling rack for 5 minutes then remove from pans and let cool completely on racks before wrapping for storage. Freezes well, if you have any around long enough to freeze!